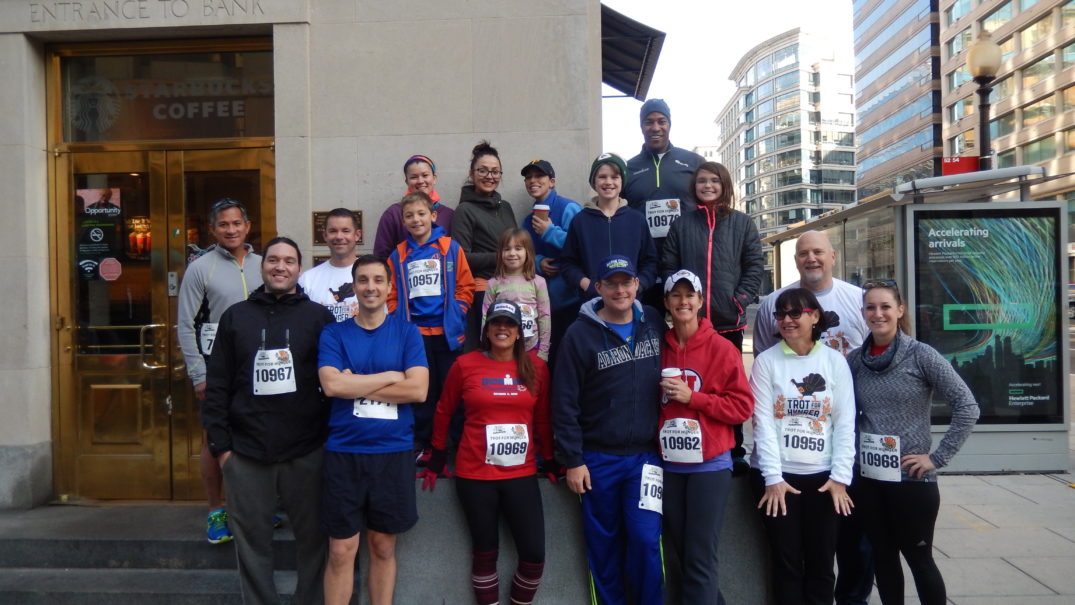 Another year, another Turkey Trot! More importantly, yet another year of blessings and opportunities to help others.
We were fortunate this year to raise over $1000 to help feed the hungry and homeless in the Greater DC area. Over 25 contributors and 20 participants helped to make this Thanksgiving a great experience. The weather was the warmest we've experienced in 5 years of participating in this event. And the team size continues to grow!
Thanks to all supporters, participants, and the greater TD Fitness Family for all you do. Let's continue to make a difference, a positive impact and help others in this world.
Yours in fellowship, faith, and fitness…
Trainer T.