Considering Adding More Plants to Your Diet?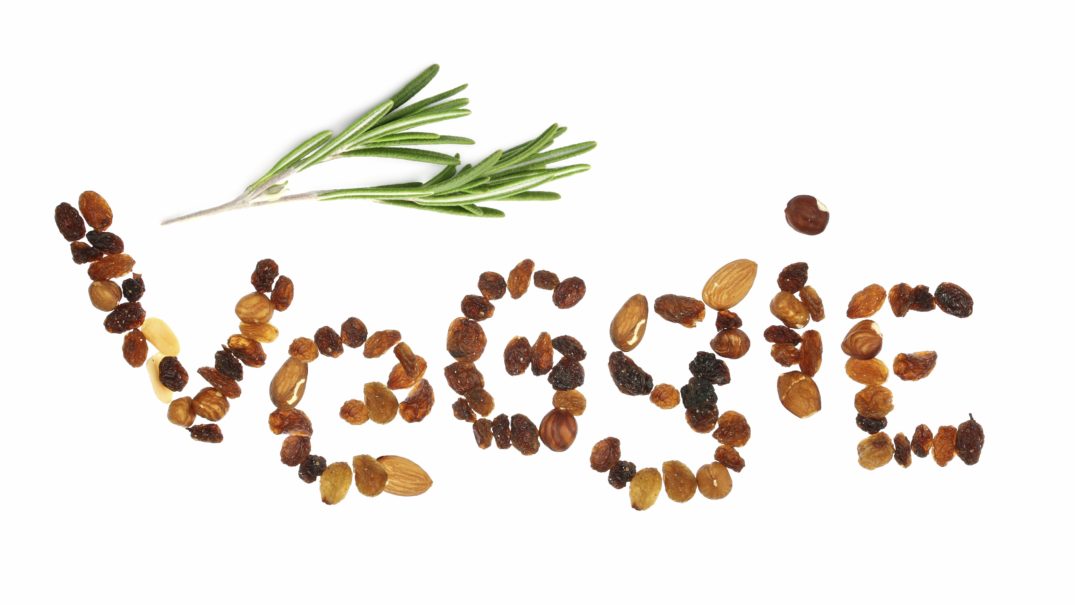 Where's the Beef?
(Yes, I'm totally dating myself with that Wendy's commercial reference from the 80s!)
Not too long ago, my wife and I were enjoying dinner with our 2-year old and we realized something. We hadn't been consuming much meat at all lately. The strange thing was that we hadn't intended to avoid meat. In fact, we both love a good burger, a juicy steak, or nicely cooked seafood. But in our efforts to cook healthy foods for our daughter, we had unintentionally shifted almost all of our eating toward quinoa, veggies, and healthy carbs.
We're not vegetarians by any means, but apparently there are terms for those who eat plant based diets with occasional meat consumption…they are called flexitarians or reducetarians (I didn't make that up).
So now that we've realized what we were doing, we're back on the meat kick (hey, life's a balance, right?).
What's the best way to eat?
Here's the deal, Americans are more aware of nutrition and diet choices than ever. Not only is health a major concern, but there's no end to companies touting their diet programs, or advertising that their nutritional supplement is the best. All of the data can leave you with numerous questions…but where are the answers? Is there really a single "best diet?"
The answer is that everyone is different, and we all have different habits (some good, some bad), different lifestyles, different beliefs and different preferences. And just as your fitness routine must be one that fits into your lifestyle, so must your diet.
The human body can (and does) adjust to many different variables when it comes to food consumption. Sure, there are things that are both good and bad for you, but there is no one-size-fits-all diet for everyone. For proof, just look at the different cultures around the world and you'll see some vastly different nutrition habits.
Healthy eating doesn't necessarily mean prescribing to any particular diet. It does however, mean your diet has certain traits that are common to all healthy eating methods.
How healthy is my diet?
First, the fact that you're reading this post, have had thoughts about what to eat and what not to eat, or have even considered changing your diet for the better is a good thing. Thinking about healthy eating forces us to be more aware of what's best for our bodies. Whether you follow a strict diet or not, being more aware of your dietary consumption means you're on the right track.
Next, which of the diets you've considered in the past actually promote the consumption of more processed foods? Chances are that none of them do. Whether you're pro-paleo, a vegetarian, vegan, flexitarian, or low carb, all of these eating styles promote consumption of natural foods. And the fewer processed foods you consume, the better.
Considering a plant-based diet?
If you've thought about reducing saturated fat, increasing fiber intake, and are comfortable with little to no meat in your diet, here are a few notes on vegetarian, vegan, and flexitarian eating.
Vegetarians do not consume meat.
Pros: Benefits of vegetarian eating are that it can be less costly since meat tends to be the most expensive part of a person's diet, and that it's much easier to consume a vegetarian diet today than it was 10 years ago. Many restaurants have a variety of vegetarian options available, and there are endless choices of plant-based entrées you can prepare at home.
Cons: Zinc deficiency is common, as this mineral is especially high in protein-rich foods like meats and seafood.
Vegans do not consume meat or any other products that come from animals (such as eggs or dairy products). Foods like wheat gluten, tofu, nutritional yeast, beans, lentils, and whole grains may be staples in a vegan diet.
Pros: Vegans may be the only dietary group whose eating habits naturally lead to a normal weight (based on BMI – body mass index calculations). Even vegetarians have an average BMI slightly above the normal range. Additionally vegan eating typically addresses some of the more common eating deficiencies such as fiber, folate, Vitamin C, and phytonutrients. Research shows that this is the best diet for health outcomes and preventing today's most common causes of death (cardiovascular disease, stroke, cancer).
Cons: Although not a very expensive way of eating, it can be time consuming to find vegan dishes if you have specific taste preferences or live in an area without sufficient vegan food options. Also, be careful of Vitamin B12 deficiency, which is more common in vegans than in any other plant-based diet.
Flexitarians and Reducetarians are a bit different, but both consume primarily plant-based diets with the inclusion of some meat.
Pros: Compared to vegans and vegetarians, these options are more flexible and may be best for those who need options for eating out or having dinner in social gatherings.
Cons: May still be lacking in critical nutrients such as folate, Vitamin C and phytonutrients
The Takeaway
Whether you choose one of the plant-based eating options above or not, there are a few things to remember:
Plant based eating is a rapidly growing food trend. Research clearly indicates that plant based eating is a healthier approach to prevent today's most chronic diseases (diabetes, cardiovascular disease, cancer).
Consider how convenience will affect your lifestyle. Extra time may be required for food preparation and flexibility may be required to try new foods.
Tracking your intake for a few days will help you make sure you're meeting all nutritional requirements (B12, zinc, fiber, calcium, etc.)
Be careful of adopting a plant-based eating style while still heavily relying on processed food. Regardless of eating style, foods need to be whole and not processed.
It may take work to adopt one of these styles and make it one that is enjoyable, but there are clear health rewards to each form of plant based eating.