GMOs…What's the Big Deal?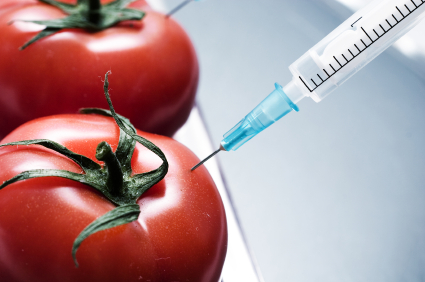 You may have recently heard some of the controversy surrounding genetically modified organisms, also known as GMOs. These are foods derived from plants whose DNA has been modified in a way that does not occur naturally. Typically this is done through the introduction of a gene. GMO foods may include raw crops, restaurant entrees or processed foods made with GMO ingredients. Genetic modification is a preferred practice for some farmers and producers because it provides a way to yield more crops, better preserve food, or reduce the amount of crops lost to insects.
The Controversy…
There are several controversial issues when it comes to GMOs. First, US food manufacturers and farmers are not required to label foods that have been developed through genetic engineering, although they may voluntarily do so. Even so, dairy, meat and eggs from animals fed GMO crops are not usually labeled as genetically modified.
Second, much of the controversy stems from the unethical policies of GMO producers. Many believe these very large, well-funded companies use political power to support their own initiatives. Some site an example of this in Washington State, where anti-labeling GMO supporters have raised over $21 million to help defeat the upcoming vote to label GMO organisms for consumers. (This is the most ever spent to defeat a ballot initiative in the state's history.)
The FDA has shown that GMOs are safe, but many believe there is still lacking data, and that most foods have to be researched on a case-by-case basis. Some GMOs contain toxins that could damage the small intestine, destroy red blood cells, or cause organ degeneration and tissue damage.
How Do I Know Which Foods Have Been Genetically Modified?
There are ways to identify foods that have been altered by genetic engineering. For example, GMOs are not found in organic foods. Additionally, the price lookup code (PLU) found on most foods can be good reference.
PLU codes with 4 digits identify naturally grown produce.
PLU codes that start with 8 identifies genetically modified foods.
PLU codes that start with 9 identifies organically produced foods.
Some grocery store chains and restaurants are making an effort to reduce or eliminate GMOs in their products. Chipotle may be the first national chain to go GMO free. Whole Foods has also said they will label all foods that are GMO by 2018. Of course the best way to be sure of what you're eating is to grow it yourself. Locally grown produce is also a good option.
Whether you're strongly against GMOs or indifferent, it's always important to be aware of the food you're consuming. Know what you're buying, know what you're eating, and know what you're feeding your family.
About the Author:
Coach T. is an ACE Certified Health Coach and an NSCA Certified Personal Trainer. Follow Coach T. and TD Fitness on Facebook, Twitter, and Pinterest.