Motivation Through Adversity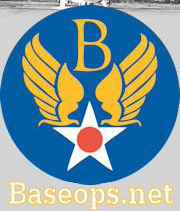 In 2007, my father passed away from cancer. It was a tough time, but it's something I've used since then as motivation. Each year, around the anniversary of his passing in June, and around his birthday in September, I try to do something to commemorate his long life of helping others. This September, I set out to remember him by biking over 70 miles in the hills of Charlottesville, VA.
The ride was definitely a physical challenge for me, but what made it even tougher was the news I received the night before. One of my very best friends had passed away that evening. The news hit my wife and I hard. We were time zones away and felt helpless for his family and the small children he left behind. But through the adversity, we couldn't help but be reminded of the blessings we did have. I decided to continue with the ride…and now I would be riding for two people.
The cycling event took me around seven hours. It was tough. It was emotional. I was the last one to finish. But I did finish. I had achieved my goal and actually felt better having had time to clear my mind a bit do my part to remember my dad, T.D, and my friend, Rich.
In their own ways, my father and my good friend Rich were the two people that influenced us the most in creating TD Fitness. All that TD Fitness stands for was motivated by Dad's constant desire to use his expertise to help others who weren't always in a position to help themselves. Rich's unparalleled enthusiasm, unmatched expertise, and constant motivation enabled me to go farther with TD Fitness than I ever thought I could in this amount of time.
Rich was full of life, he loved his family, his country, and he answered his call to duty. I salute you, Rich…rest in peace, brother.
About the Author:
Coach T. is an ACE Certified Health Coach and an NSCA Certified Personal Trainer. Follow Coach T. and TD Fitness on Facebook, Twitter, and Pinterest.