Sets and Reps – A Quick Primer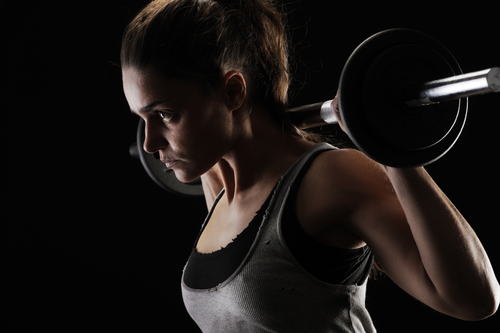 Sets and reps. These terms are frequently referenced by trainers and gym goers alike and are the cornerstones of any strength training program, but what do they mean and how do you determine the appropriate numbers for each of these variables?
Quick Definitions
Reps: the number of "repetitions" you do for a movement, or how many times you complete an exercise. Example: 1 "rep" of a bicep curl is completed when I've raised the weight and then returned the weight to its starting position.
The number of reps that are prescribed for an exercise will vary based on several factors including the type of exercise being performed (i.e. compound-joint vs. single-joint exercises); one's training experience and associated development of the Central Nervous System (CNS); and a person's goals.
Compound-joint exercises (think back squat, deadlift, or a power clean) will generally require fewer reps when compared to single-joint exercises (think bicep curls or tricep extensions). One reason is that because the former employs more joints and muscle groups, more work is being performed and fatigue will likely be reached with fewer reps when compared to single-joint exercises.
A person's training experience matters with respect to reps, because more advanced gym-goers are likely to have a better developed CNS relative to a beginner. The CNS recruits the motor units needed to complete a particular exercise; advanced athletes can tap into more motor units than beginners due to the relative differences in their CNS development.  This distinction generally suggests that beginners will need to be trained at much higher reps in order to develop their CNS.
An individual's goals will also factor into the potential rep scheme. For example, higher reps (say 6-15 reps for an advanced gym goer) would likely produce hypertrophy, or an increase in muscle size but won't necessarily yield maximum strength. Conversely, lower reps for this advanced person (1-5 reps) essentially trains the central nervous system and produces maximal strength and power. (Note: Beginners will likely need high reps regardless to build the foundational strength).
Sets: Sets refer to how many times you will repeat that exercise for the number of repetitions. For example, you do 12 squats and rest. Then you do another 12 squats, rest, and then another 12. You have now completed three sets of 12 reps.    
Rest: Most commonly refers to the amount of time your body will be asked to recover before the next set of exercises. All things being equal, a beginner will need less recovery time compared to the advanced athlete due, in large part, to the differences in their CNS development; an advanced athlete's CNS will take longer to recover than a beginner's. Further, exercises involving more joints will likely need more rest than single-joint movements.
Putting it all together
Consider two individuals: person A is advanced and person B is a beginner (I'm very creative, I know). Let's think about how their exercise regimen might differ when they enter the gym to do a back squat and a bicep curl.
Person A
Recall, person A is advanced and will likely need fewer reps (at a heavier weight) relative to a beginner. Person A is interested in building maximum strength as opposed to simply increasing his muscle mass. He might perform 3 sets of back squats consisting of 3-5 reps with 3-4 minutes of rest between each set. If he was interested in muscle size (as opposed to strength), he may increase the reps to 10-12 with only 2-3 minutes of rest between each of the 3 sets.
Similarly, if performing a biceps curl, a single-joint exercise, 10-12 reps would be sufficient for building strength. If the goal is to increase muscle mass or size, 15 reps would be more appropriate.
Person B
For our beginner, recall that high reps and sets with less weight will be the likely prescription in nearly all cases, with less rest than our advanced person discussed above. The beginner could perform 4 sets of 10-12 reps with 1 minute of rest between sets of back squats. The prescription for bicep curls could be 4 sets of 15-17 reps with 30 seconds of rest between each set.
The Takeaways:
The beginner uses lighter weight than the advanced individual.
The beginner generally performs more sets and reps than the advanced individual.
The advanced individual requires longer rest periods for recovery between sets due to the heavier weight being lifted (and more work being accomplished).
Generally, compound-joint exercises require fewer sets and reps than single-joint exercises.
Training goals such as muscular endurance, increased size, or improved strength should determine the amount of exercise to do for each individual.
About the Author: Mihir Torsekar is a USA Weightlifting Sport Performance Coach, OPEX-certified program design and athlete assessment specialist, and TD Fitness Affiliate Trainer. He specializes in exercise program design, and helps individuals reach their unique potential. Read more from Mihir on this site. Follow TD Fitness on Facebook, Twitter, and Pinterest. Sign up for our free e-newsletter to receive posts like these in your inbox.