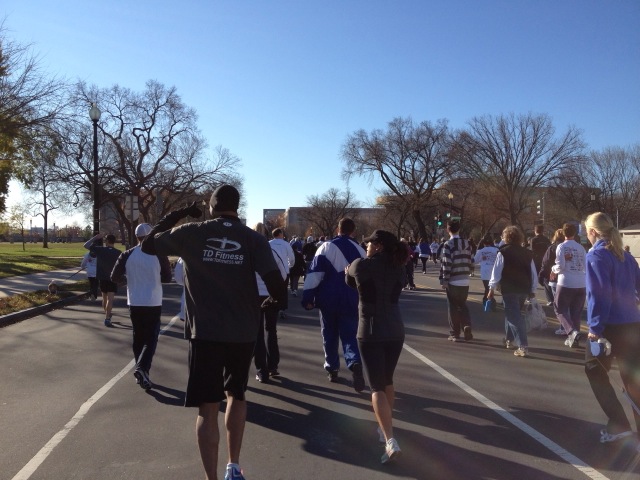 Educate. Train. Give.
More than just words, this is the TD Fitness mantra…the tenets we live by and actions we take to increase health awareness, enable personal fitness development, and improve quality of life for those around us. 2011 brought more opportunities to spread fitness and nutrition information. The number of people we've been able to help through training has truly been a blessing. Finally, we were able to give more than ever this year, donating to charities such as the American Cancer Society, the Jimmy V. Foundation for Cancer Research, American Heart Association, the Special Operations Warrior Foundation, and the American Alliance to End Homelessness.
We couldn't have had the success of the past year had it not been for you, the many members of the TD Fitness family. To those I've had the honor of training in 2011, thank you. You have entrusted me with your health and well-being. I thoroughly enjoy working with you and helping you reach your goals. To the many newsletter subscribers, Facebook friends, Twitter followers, and the entire TD Fitness family – you have helped this movement grow in unimaginable ways. Your support has enabled us to keep fitness at the forefront.
I look forward to continuing this movement in 2012, and with your help, I know we'll continue to change lives in a positive way. Now let's kick off 2012 with some positive steps toward improved health and fitness!
Yours in fitness,
Trainer T.