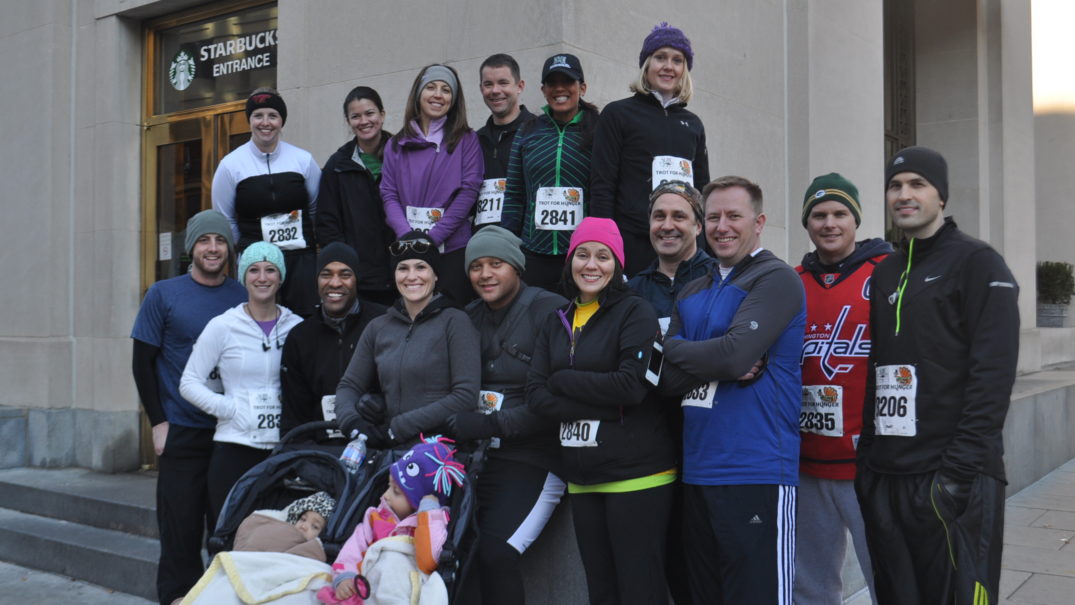 In 2013 we were again blessed with an outpouring of support for our TD Fitness Turkey Trot Team that participated in the SOME Turkey Trot For Hunger. Team members raised $1,500 to support So Others Might Eat, an organization that provides food, clothing, and health care for the poor and homeless in our nation's capital.
Our team met early on the cold Thanksgiving morning, but the cause and fellowship warmed us all on the inside. I'd like to extend a heartfelt "Thank You" to all of the supporters and participants. Helping others through fitness is exactly what TD Fitness is about, and I could not think of a better way spend Thanksgiving morning.  You guys were great!
We were also blessed this year to be able to make contributions to the Wounded Warrior Foundation, Special Olympics Healthy Athletes Program, and ASPCA on behalf of our trainees and the TD Fitness Family.
Thank you all again for the opportunity to serve you, offer advice, and help others in this world. Wishing you a safe and healthy 2014…
Yours in fitness,
Trainer T.