Three Facts about Zero Calorie Soda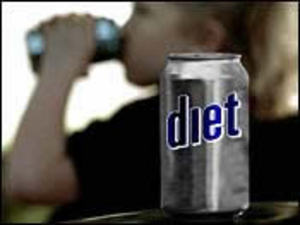 The diet cola and zero calorie trends are more popular than ever. But does zero calorie really mean "healthier?" Here are three things to remember…
There are 100 calories in an 8 oz. serving of Coke Classic. To burn off a single serving, you could perform light to moderate cardio for 12-15 minutes. (Note there are 3,500 calories in a pound.)
Many diet soft drinks contain aspartame. Although aspartame has been approved by the FDA, some studies show that it is detrimental to your health.
Artificial sweeteners such as those contained in diet drinks can lead to overeating by affecting the sense of taste to the point where naturally sweet foods do not seem sweet enough.
When choosing between a diet drink and one sweetened with sugar, it is important to weigh the effects of each. If you re a healthy adult, there should be no harm in enjoying a few servings of non-diet soda each week. If you are trying to shed pounds, you can't go wrong by choosing water over soft drinks. Remember to look at your diet as a whole, not as individual parts. Zero calorie may not mean better for you.