Top 3 Ways to Take Care of Your Muscles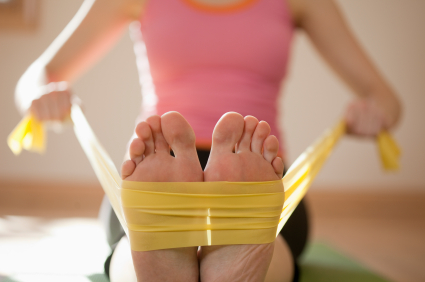 Before discussing muscle care, I must at least mention fascia. For those who are unfamiliar with this term, fascia is the connective tissue that runs throughout our bodies, underneath our skin, that holds our muscles (and prettymuch everything else) in place. Our muscles and organs are contained in and connected by fascia.
Why is this important? In his book Anatomy Trains, Thomas Meyer points out two important facts. First, most injuries occur to the facia, not muscles. Secondly, the fascia contains 10 times more nerve endings than your muscles do. It stands to reason then, that we must take care of our facia as well as our muscles in order to reduce pain, soreness, and ensure proper movement.
Here are three practical ways to make your fitness training more effective by complementing it with proper care for your muscles and connective tissue:
Massage
There are many different types of massage, but most involve manipulating your muscle and connective tissue through rubbing, kneading, or rolling. Besides the immediate gratification and "soothing" feeling we get from massage, there are several short and long-term benefits that relate to fitness.
Massage can help reduces pain. This is important because pain causes our bodies to compensate and adjust to reduce the painful feeling. For example, if you have pain in your left leg, you will compensate (without even thinking) to place more weight and stress on your right leg. Over time, this can cause muscular imbalances and issues with mobility and flexibility.
Massage can also reduce muscle soreness and swelling, improve circulation, and increase range of motion. All too often, we take flexibility and mobility for granted. It's not until pain or an injury prevents movement that we notice the need for correction. Massage can help with preventing injury as well as recovering from injury.
Foam Rolling
While massage usually requires the help of a professional (or at least someone who doesn't mind rubbing your back), foam rolling can be done with a simple piece of equipment. Imagine having your own personal massage therapist that you could take with you wherever you went.
Very similar to massage therapy, you can use a foam roller to reduce soreness, relieve stress, and even speed recovery. Foam rollers have been used by physical therapists for years and are becoming more common in gyms. Most foam rolling exercises are done on the floor, and involve gently "rolling" a part of your body over the foam roller to massage the muscle and facia. The best demonstration I found for those who are unfamiliar is here on Livestrong.com.
Stretching
A TD Fitness article wouldn't be complete without me bringing up stretching, right? I've encouraged (some say "preached") stretching since the very first issue of the newsletter. One of the best attributes of stretching is that you don't need any equipment. It can be done while sitting, standing, at work, home, or otherwise.
So many of the muscular imbalances I see can be improved simply by incorporating one or two daily stretches. If we ask our bodies to perform, we must have adequate mobility and flexibility for it to do so. Otherwise, we're asking for injury. Stretch daily if you can, but at least after your workouts.