Weight Loss – Science vs. Practice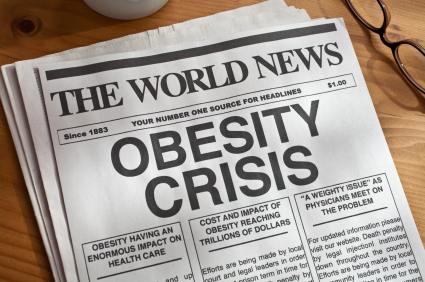 Effective weight loss strategies combine science with practical principles of daily life. Science says that losing weight is strictly a matter of obtaining a negative energy balance. Put simply, you must burn more calories than you take in.
This is indeed true, and for some, nothing more needs to be addressed. But there are many who still stuggle to achieve and maintain a healthy weight. Evidence of this fact lies in our nation's current overweight and obesity rates.
Let's look briefly at both the science and the practical side of weight management. There are three approaches to creating a negative energy balance: reduce calorie intake, increase calorie burn, or combine the two:
Reduce your calorie intake. Despite popular belief, this doesn't necessarily mean you should eat less. Focus on reducing the number of calories you consume by eating foods that have high nutrient content and fewer calories. An example is skim milk vs. whole milk. Opting for less sugary or fatty options will help reduce your calorie consumption.
Increase calorie burn. Increasing the amount of exercise you perform will allow you to burn more calories. No matter what your current exercise program is, you can increase the number of calories you burn by adding a workout, increasing the length of workouts, or by making them more intense. Sometimes just a bit more in one of these areas is enough to make a difference.
Reduce calorie intake and increase calorie burn. If one of these two is 'good,' then adding them together is 'great.' The best way to lose weight is though a healthy combination of smart calorie intake and adequate exercise. The amounts of each are different for everyone. Modest changes in your diet combined with an increase in physical activity will place you well on your way to weight control.
This all sounds straightforward enough, but there are are other things to consider when embarking on a weight loss journey.
Eating habits outside of the mere number of calories. How often you eat, meal and portion sizes, and meal times also play a part in how effective your diet is.
Type and intensity of exercise. If you perform the same exercises from week to week, you're missing out on a key component of weight loss. When you don't vary your workouts, your body becomes more efficient at the exercises you perform. This may be good for marathon training, but when it comes to weight loss, varying your workouts and keeping up intensity will burn more calories.
Schedules. Find a time of the day when you can workout and consistenty plan to workout at that time. Intensity is good, but consistency is better!
Patience. Don't expect to see changes overnight. Stay patient, stick to your plan, and changes will come. You didn't put on excess weight overnight, so don't expect to lose it overnight.
Support system. Find someone you can make the weight-loss journey with or someone who motivates you to exercise and eat well. Losing weight can be extremely hard when you try it alone.