Did You Know…Three Lesser Known Nutrition Facts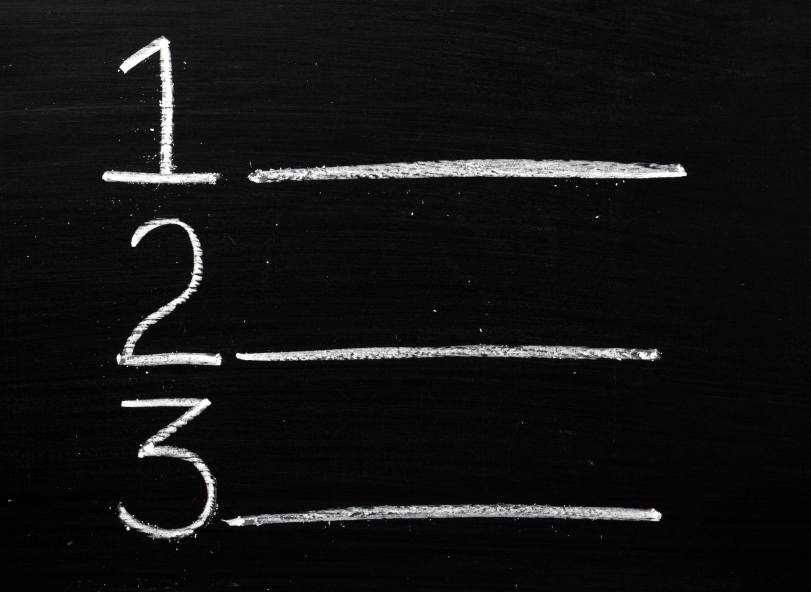 Did you know that 9 out of 10 Americans describe their health as "good" or better? In fact, over half report their health as being "very good" or "excellent." Yet, over two thirds of our population is overweight or obese, and more than half of Americans report that they are trying to lose weight.
There's a disconnect here. It tells me that we like to believe we're healthier than we actually are. So what's the solution? For one, healthy diet options need to be more prevalent and less expensive. It's sad when you can buy a "single portion" large enough for 5 people at a fraction of the cost of a true single serving of healthy food. Restaurants and consumer brands don't make it easy on us.
But we can't place all of the blame on others. Education is a large part of the problem. People are largely unaware that most of their food choices have very negative effects over the long term. And dietary data is so confusing that the majority of people in a recent survey stated it's easier to do their taxes than to eat healthy.
In an effort to clear up some common misconceptions, I'd like to bring up a few lesser known nutrition facts.
High cholesterol isn't caused by consuming foods high in cholesterol. Consuming foods high in saturated fat is the primary cause of high cholesterol. Be careful of deep-fried foods, French Fries, and other foods such as desserts with saturated or trans fats. They contain fats that can clog your arteries and ultimately lead to heart disease. (Did you know…the average American consumes 29 pounds of French Fries each year!)
Over-fat conditions (overweight and obesity) don't necessarily come from eating excess fat. The typical cause is in consuming too many overall calories and not expending enough calories. Translation: reduce calorie intake and exercise more. Notice I didn't say "eat less" and exercise more. Fewer calories doesn't always mean less food. Replacing a slice of cheesecake with a plate full of spinach, for example, will yield fewer calories even though you eat more of the spinach!
A single can of soda or a chocolate bar surpasses the recommended daily value of sugar intake. Imagine eating 10 teaspoons of sugar from the sugar jar. That's the equivalent of what's in a regular 12 oz. can of soda…about 40 grams. Too many sugars and other refined carbs can lead to health conditions like diabetes and heart disease. Think sugar free or diet drinks are better? Think again. (Did you know…the average American consumes 53 gallons of soda each year!)
If you think diet and nutrition information is confusing, you're not alone. Although I can't answer every question in a short post like this one, I encourage you to ask me whatever questions you have. Chances are you're not the only one with that question, and it would be great if all of our readers could benefit from it. As always, I'm here for you guys. I look forward to hearing from you!